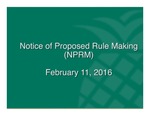 Title
Video: Notice of Proposed Rule Making (NPRM)
Description
Presenter: Maria Arnold, CIP
Clinical Research Manager
Baptist Health South Florida
Institutional Review Board
Objectives:
- Introduce the Office for Human Research Protection (OHRP) Notice of Proposed Rulemaking (NPRM).
- Help us understand how the NPRM will affect IRB review.
- Educate the research community on how the NPRM will affect IRB submissions.
- Provide guidance to ensure researchers comply with the NPRM.
Publication Date
2-11-2016
Technical Details
File Type; MPEG-4, Video | Size: 418 MB | Running Time; 39:10 | Frame Height/Width: 360x640
Recommended Citation
Arnold, Maria, "Video: Notice of Proposed Rule Making (NPRM)" (2016). CRG Research Rounds. 2.
https://scholarlycommons.baptisthealth.net/bg-crg-research-rounds/2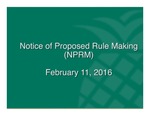 Restricted
Available to BHSF community via local IP address or BHSF login.
COinS